Van Doren Invitational at Huntington Beach
Wow, it's like these guys arrive in every town and say "Take us to your gnarliest spots." Not a lot of mild skating here; terrain just gets crushed. Featuring Leo Romero, Dakota Servold, James Hardy, David Reyes and Cairo Foster.
July 26 - August 2, 2014, Huntington Beach, California
This is Vans' annual bowl jam in the sands of Huntington Beach.
Live and Instant Results
Instant results from all the events this week powered by The Boardr Live app can be found at
TheBoardr.com/Watch
with live webcasts of the main event on
VansUSOpenofSurfing.com
.
Live Webcast
Use this on Insta and get your friends watching the live webcast with us.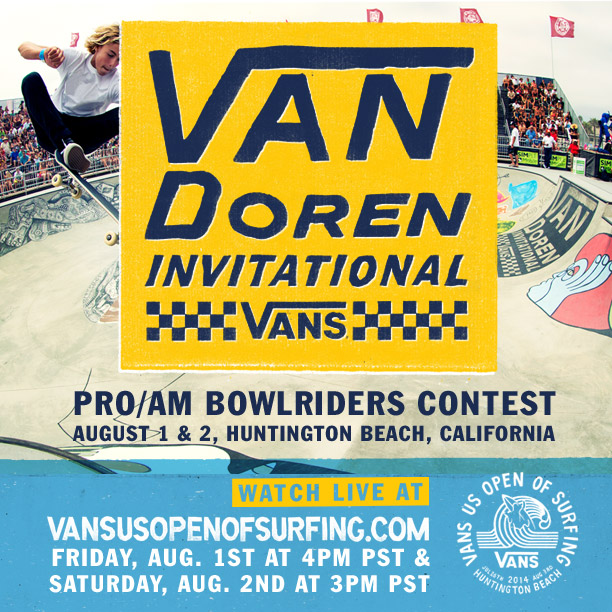 Saturday, July 26
12pm - 5pm: Shop Battle Practice and Registration
Sunday, July 27
12pm - 2pm: Shop Battle Practice and Registration
2pm - 5pm: Shop Battle Contest

12 invited shops, 3 skaters each
6 minute shop Jams, 3 minutes between each
Skaters scored individually, team average counts as shop score
Top 2 shops advance to Finals
Finals: 2, 15 minute Shop Jams, 5 minutes between each